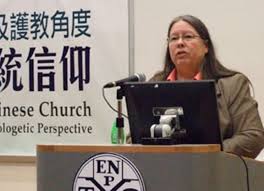 I doubt many of you have ever heard of Bob and Gretchen Passantino, but they were two of the most outstanding apologists and cult researchers in the field for more than three decades. Bob died in 2003 and I just learned that Gretchen, who had remarried a few years ago, died last week at age 62. The cause of her death was said to be a heart attack.  The Passantinos founded the ministry Answers in Action and had worked in the past with Dr. Walter Martin at the Christian Research Institute.  They wrote numerous books on cults and the occult and articles for Cornerstone Magazine. Though I never met them the one thing about them I always admired was that they were committed to telling the truth and admitting when they were wrong. I often relied on the accuracy of their material in my own research and speaking.
Of course they exposed pseudoChristian groups but also occasionally targeted fraudulent evangelical ministries.  For instance, in the early 1990s they were part of an investigative team who wrote a series of articles exposing Christian comedian Mike Warnke's fraudulent claims to have been a priest in a satanic cult. They likewise outed fake satanist Lauren Stratford (AKA: Laurel Wilson). Both had made big money writing books and speaking in churches and conferences.
American evangelicals have lost a strong advocate of truth and tough love.
Related Articles
Share
About Author
(0) Readers Comments