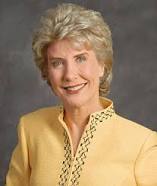 Joni Eareckson-Tada is one of the world's most admired Christian women. Most of us know her story of how at age seventeen she dived into shallow water and hit a rock that severed her spine. For more than forty-six years now she has demonstrated how God's grace allowed her to overcome even the most difficult of circumstances for His glory. She is a popular speaker, has written several books, is an accomplished painter, played herself in a movie, and is a talented singer.
Perhaps Joni's most important legacy is her advocacy for the physically challenged. Her ministry organization, Joni and Friends, has effectively fought against prejudice toward those with physical disabilities. But Joni now apparently is facing a different prejudice, not for her physical handicap, but because of her Christian faith. Alone Yet Not Alone is a newly released faith-based independently produced movie about an 18th century family of American pioneers. Its title song is sung by none-other than Joni Eareckson-Tada. The song is beautiful and was nominated for an Academy Award in that category- that is- until some of the people in the Academy of Motion Picture Arts and Sciences realized it was a Christian movie and song and demanded the nomination be rescinded.
The academy's board caved and removed the nomination using a trumped up excuse about promoting votes for the song (which is done for nearly every Academy Award nomination). Never mind the excellent quality of the song. Of course, this is just another example of the antagonism toward Christianity by those in the Hollywood elite who have no qualms promoting some of the vilest drivel in the name of "art."
The same sort of thing happened in 1999 in the United Kingdom. The number one song in Britain that year for six weeks was titled "Millennium Prayer" by Cliff Richard. It was a beautiful rendition of the Lord's Prayer sung to the tune of Auld Lang Syne. Despite the popularity and quality of the music it was panned by many in the media and show business because of its message.
We can only pray that the Academy of Motion Picture Arts and Sciences will reverse its ruling and allow the song to be presented at the awards show as are all song nominees. In any case, we can support the producers of the movie by attending and promoting it when it is shown in our areas.
Related Articles
Share
About Author
(0) Readers Comments