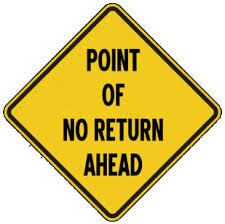 As I write this, I must admit that I feel pretty lousy. I am not physically ill, but I am a bit discouraged. I feel that the special place called America is in a death spiral from which I am not sure there is a path to recovery.
What has made America a special place are the principles upon which it was founded. The precepts of freedom of conscience, the rule of law, due process, fair laws that apply equally to everyone, the value of life, and economic freedom, are all biblical principles. They are based upon the belief that God exists, and that he has revealed values which have a basis in absolute reality. As such, in America, there has always been the belief that objective morality exists – some things are right and some things are wrong. Even when there have been times and situations of great injustice, these principles provided the foundation for overcoming all wrong – and we have overcome a lot of wrong in the history of our nation.
But the tide has turned. There is less and less agreement that our founding principles are good. The belief in relativity, which is inherent in naturalistic philosophy, has increasingly taken over in society. The belief in objective right and wrong has given way to the idea that right and wrong are decided by individuals, the consensus of society, or by those who have the power to make others bow to their will. We see this dramatically displayed in:
∙ the entertainment industry, as they glorify senseless violence, portray sexual perversion (of every kind) as normal, and the traditional family as deviant
∙ the news media, where reporters promote political agendas instead of truth, and vilify the morality of those they disagree with while ignoring the exact same behavior of those they want to promote
∙ the political establishment, where politicians act based on temporal political expediency, while ignoring the unchanging principles and values of the nation's founding
∙ the government, as government executives and agencies make up their own rules based on political inclinations rather than the rule of law
∙ business, as corporations and business owners ignore moral right and wrong and turn the bottom line into their God
∙ the education establishment, where truth and open inquiry have been set aside to aggressively promote a relativistic, and godless, moral philosophy
∙ the family, as society has turned to a relativistic philosophy which accepts non-traditional family and denigrates the traditional family
∙ the church, where many denominations have set aside biblical theology, and embraced beliefs that have naturalistic philosophy as its basic foundation.
Up until very recently, I have held out some hope that the tide could be turned back, and that the effects of the naturalistic philosophy that now dominates society could be turned around. It was my hope that if we could only get political and judicial leadership which would lead in the right way, things would get better.
Don't get me wrong at this point. I do not believe that political leadership is our salvation – and I never have. The very best they can do is fashion an environment that allows freedom for citizens to live according to the dictates of their conscience. We elect our leaders. If we end up with leadership that takes us off the cliff, it is because that is the people we have become. And that is the source of my consternation – that we have become a people going in that direction.
Of course, not everyone is like that. There are many committed Christians who are as distraught as I am. If you are reading this, you are likely a part of that company. But we have become complacent. The problem we face is spiritual, and we have not done the spiritual work that would allow us to be the kind of salt and light in the world that results in a moral society. When I say it may be too late, what I mean is that no matter who gets elected, we are going to go off the cliff. It may be too late to turn around.
So, what are we to do? I believe we have to refocus. When we fall, we are not going to be on the top of the cliff anymore. We are going to find ourselves bruised and battered, lying on the ground in the canyon. The society we enjoyed and the principles that allowed us to thrive will be broken. We will find ourselves in a situation similar to what ancient Israel experienced when they were taken into exile.
It gives me no pleasure to have come to this conclusion. In fact, I resisted it as long as I could. But I believe that is what is coming. We are going to have to rebuild from the ground up. The refocus will require that we have different priorities and a new commitment to God.
We have gotten into this shape because Christians, in general, have not been wholly committed to God and his purposes. We have not put him and his kingdom first. We have not made our relationship with him our number one priority. We have not put forth the effort to become equipped by fully understanding why our own beliefs represent truth and other beliefs are false. We have not been faithful to carry the gospel to those who hold false beliefs.
At this point, I want to encourage you in three areas.
∙ First, no matter what happens, God is still on his throne. We may suffer in many ways, but, in the end, God wins. If we are faithful to him, we will be on the winning side.
∙ Second, while it may be too late for modern society, it is not too late for us to be faithful to God. I want to encourage you to recommit yourself to his purposes by strengthening your personal relationship to him, and committing yourself to building up your spiritual family.
∙ Third, I want to encourage you to become a faithful disciple of Christ. You can do this by learning the things that will allow you to stand strong for Christ in society. You need to master the basic beliefs of our faith. This is the foundation you must stand upon. You need to master worldview understanding. This will give you knowledge and confidence that our Christian faith is true and other beliefs are not true. Along with this, you need to master the ability to defend your faith. Attacks are coming. And finally you need to master the ability to share Christ.
The only thing that will ever turn things around is a change in hearts and minds. We need to be able to share the truth, and God wants to use us to do it.
Related Articles
Share
About Author
(2) Readers Comments