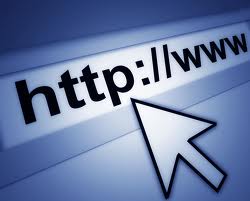 If you have been to our website recently, you have noticed that we have been working on a major overhaul. This has actually been in process for several months but we were waiting to make a big deal of it until it was completed. Well, now it is time to make a big deal of it! We are excited to share this website with you and want to encourage you to not only go see it, but to interact with it on an ongoing basis. Below is a rundown of its features. Spend some time playing around with it. It is GREAT!
Slider – The slider is the feature with the rotating pictures. You can click on the small pictures to bring up the larger one. Then, you can click on the larger one to bring up the feature it represents.
Blogs – There are two blogs – one for me and one for Tal. These will be updated fairly often (as each of us feel moved). To read and entire blog article, click on the blog title. It will take you to a page where you can read the entire thing. You will also find a place there where you can put in your own two cents worth. Always feel free to interact with us about the articles.
Sign-up Form – If you are getting this note via e-mail, you are probably already signed up for our newsletter. If you are reading it from facebook or it has been passed on to you, you probably are not signed up. Signing up gets you on our newsletter list. Tal and I alternate each week writing an article on the practical implications of worldview. The newsletters go out every Wednesday (except 5th Wednesdays). Please note that this is a free service. Signing up also gets you the free 9 part worldview series and puts you in the mix for a monthly random drawing. The winner each month will receive a free copy of one of our books. (If you have been signed up for a long time, you probably came on before the free 9 part series was implemented. You can get the series simply by signing up again.)
Search Feature – Want to look up something specific on the website? Use this.
Connect With Us Feature – Here you will find three buttons which connect you to places that allow you to interact with us more fully.
Facebook Button – This takes you to our facebook page. (When you go there, please click on the "Like" button.)
YouTube Button – This takes you to the MarketFaith Ministries YouTube Channel where you will find all of the videos we have produced.
RSS Button – This button will take you to a page where you can choose which service you would like to use to subscribe to the MarketFaith Ministries' website. When you choose a service, it will actually bring our blogs and articles to you.
Shopping Cart – When you order products from our bookstore, the shopping cart keeps track of your selections and helps you as you make your purchase. The store uses the shopping cart feature and is totally secure. Our store uses paypal.
Upcoming Events – This is our calendar and keeps you up on all of the upcoming events that Tal and I are participating in. Simply click on any date with a red line on it to view the event.
Featured Video – This will be changed out periodically, but is a video from our video archive which can be viewed directly from the homepage.
Recent Posts – These are simply a list of the most recent blogs that have been posted on the website. It is just another way to get to the listed articles. All you need to do is click on the title and your will be transported to the full article.
Donate Button – At the bottom of the homepage, there is a place you can donate to the ministry if you feel so inclined. Remember, we are a 501 (c) (3) not for profit organization and all of your donations are tax deductible. We deeply appreciate your support for this ministry.
Contact Form – Use this form to send us a message.
Content Links – These are the links at the top of the homepage and will take you inside the website for more in-depth information from MarketFaith Ministries.
About Us – MarketFaith Staff, Mission Statement, Statement of Faith, Event Calendar
What We Do – Here you will find an explanation of the various kinds of presentations we are able to do for you.
Worldview Resources – Inside this section are many dozens of articles about almost every element of worldview and its practical implications. Here you will also find access to all of our videos and our radio podcasts.
Worldview Links – The links in this section take you to the websites of other organizations which have some interaction with the topic of worldview.
Store – Here you will be able to see all of the products we offer for sale along with a description and the means for purchasing them.
Blog – This link takes you to the blog archive.
Contact Us – Click here to find all of our contact information. Drop us a note and say hello.
We hope you not only enjoy the website, but also find it useful for your spiritual growth. Please let us know what you think. Also, we would love to have the opportunity to speak for your church or organization. Contact us today and let's explore the possibilities.
God bless,
Freddy Davis
Related Articles
Share
About Author
(0) Readers Comments