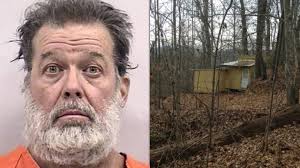 Recently, a crazed gunman entered a Planned Parenthood clinic and started killing people. And when I say crazed, he really is certifiable. He is not connected with any particular political agenda, he is not part of the anti-abortion movement, he lives in a shack without indoor plumbing, and he has been arrested in the past as a peeping Tom and for animal abuse. The man really is loony. But that has not stopped the pro-abortion crowd from accusing those who are anti-abortion of being haters, and of being responsible for this tragedy.
But just hold on a minute. That assertion is, itself, insane.
First of all, a very large percentage of the people who are anti-abortion are specifically Christian. As Christians, we simply don't subscribe to an "ends justifies the means" mentality. No true Christian would ever advocate killing people to advance a political agenda – even an anti-abortion one.
Beyond that, I have not heard a single anti-abortion person support what this man did. In fact, just the opposite. Every person I have heard or read about, who has said anything about this tragedy, has condemned his action.
But the thing that is really amazing to me is the blatant hypocrisy of the pro-abortion people who have been condemning their anti-abortion opponents. Here they are blaming anti-abortionists for the murders committed by this insane person, while they themselves are in the very business of killing millions of people. Planned Parenthood commits 40% of all abortions in America every year; making them America's largest abortion provider – by far. That comes to over 300,000 baby killings per year. Over the years, they are responsible for over 4 million abortions. And what do that get for their "services? Well, 51% of their annual income comes from abortions. And we have not even touched on their baby parts selling business.
A biblical worldview values life – all life. On the other hand, the naturalistic worldview values of those who support Planned Parenthood allows for the murder of innocents as a matter of religious doctrine. The hypocrisy of their accusations against life valuers is breathtaking.
Related Articles
Share
About Author
(2) Readers Comments